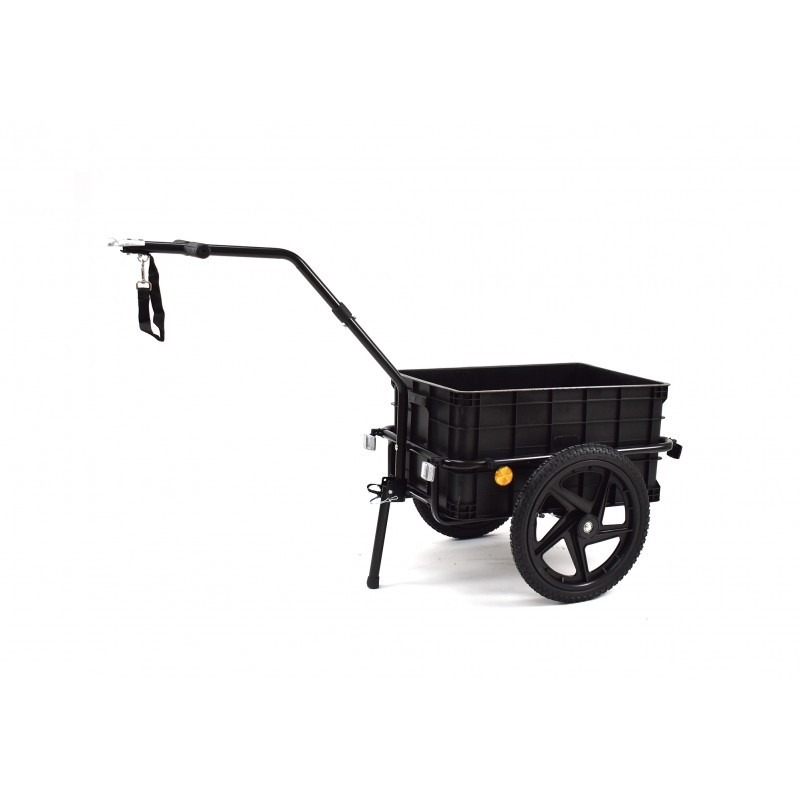  
Cargo bike trailer
Secure payment with HiPay or by bank transfer

Delivery 3 to 4 days

Easy return
This cargo trailer is ideal for transporting various heavy and bulky items with your bike. It can also be used as a means of transportation for your groceries. The rigid frame holds a box and a waterproof tarp to protect the contents of the trailer.
Functionality(ies)
STABILITY

The folding kickstand allows you to park it without worrying about it tipping over.

REMOVABLE

With removable, weatherproof cover.

SECURITY

Rear reflectors are also included.
Technical specifications
Dimension of the plastic case (length x width x height): 60x42x30.5cm
MAX. load 40kg
Please note that it is not suitable for transporting children and animals.