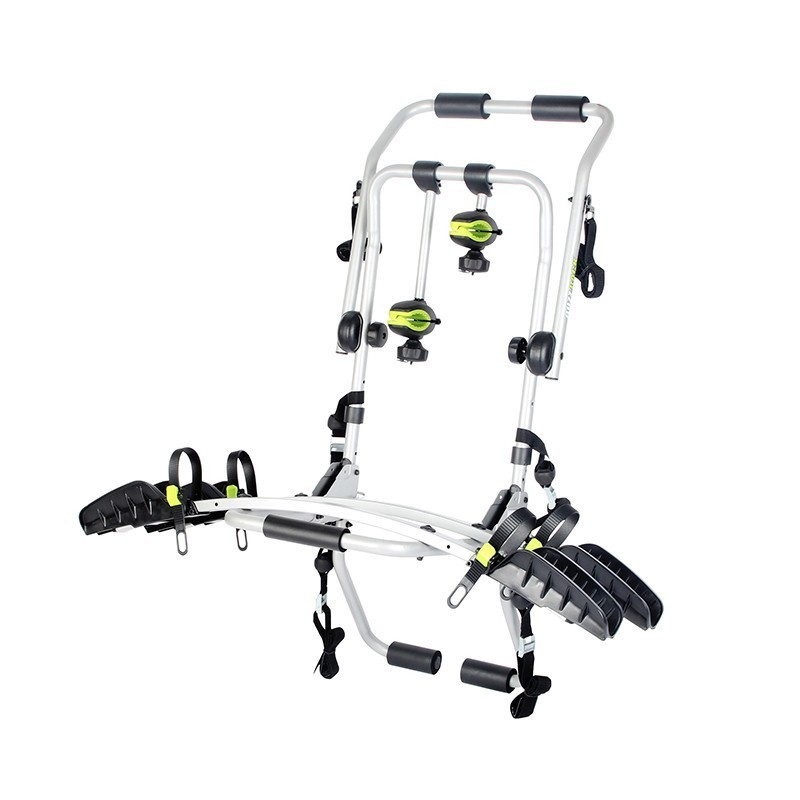  
PILOT - Bicycle carrier with bumper strap for 2 bikes
Secure payment with HiPay or by bank transfer

Delivery 3 to 4 days

Easy return
Compare with other bike racks
The PILOT, platform style bike rack that fits most cars without the need for a towing system. Adjust 2 bikes without making them move or touch each other, preventing scratches on the bikes.
Functionality(ies)
FRAME

Solid steel construction and impact resistant plastic materials.
The geometry keeps the bikes away from the car.

EASY TO INSTALL

Thanks to the plastic hubs, you can adjust, fold or unfold the bike rack in no time.

LOCKING CLAMPS

The clamps are large enough to fit most bicycle frames.
Heavy duty nylon clips.
Each clamp is equipped with a locking button.

WHEEL SUPPORTS

The wheel supports can accommodate all wheelbases, even very small children"s bikes.
The straps allow a secure fixation of the wheels and the pads protect the rims.

SECURITY

The product comes with an additional safety strap to secure the bike.

HOOKS

All hooks have a protective coating that prevents them from damaging the car"s paint.

SIZE

If you are not carrying a bike, you can always fold down the platform which could be convenient for parking.
Technical specifications
MAX number of bikes: 2
Dimensions folded: 99 x 92 x 23cm
Weight: 9.2 kg
MAX load: 30kg
Weight max par vélo: 15kg
Anti-corrosion treatment : yes
Integrated lighting panel: no
Verryesllage: On the clamps
Standards : XP R-18 904-4
The bike rack cannot be mounted on cars with a plastic spoiler.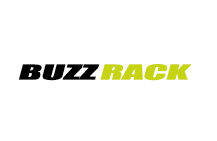 Data sheet
Number of bikes

2

E-Bike Compatible

No

Max Load

30 kg

Access to trunk / Tilting

No

Folding

Yes

Lighting

No

Frame protection

Yes

Max bike size

119 cm en 29"

Adjustable wheel support

Yes

Bike lock

Yes

Ball lock

No

Plug

No

Max tire section

No limit