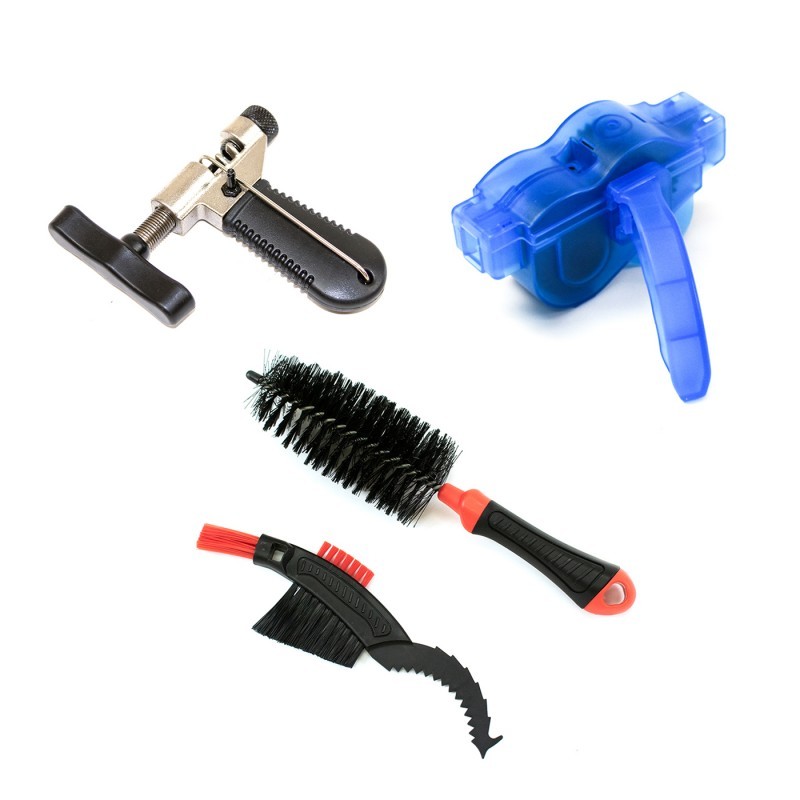  
Bike chain cleaning kit
Secure payment with HiPay or by bank transfer

Delivery 3 to 4 days

Easy return
Thanks to the bike chain cleaning kit, disassembling, repairing and maintaining your bike"s chain will be a breeze. The chain cleaner is compatible with all chains from 1 to 11 gears (except reinforced single gears), set of 2 brushes for deep and precise cleaning of hard-to-reach parts and especially the chain. The cleaner adapts to all types of chains and bikes. Composed of 2 compartments with rotating brushes and a handle. Removes all residues from the chain.
Functionality(ies)
SIMPLE AND EFFECTIVE!

This kit is perfect to have the essential tools to clean the chain of your bike at hand.
Technical specifications
This kit includes :

1x blue chain cleaner
1x set of 2 brushes
1x chain shifter (Compatible with all chains from 1 to 11 gears. except reinforced single speed chains)